Alright lads.
The guy that was in the house before us was a bit of a cowboy and, among other things, has managed to ruin some wall under the window.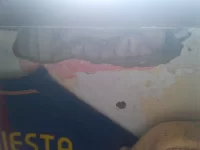 I've done some very basic plastering at college in a painting and decorating course and plan on filling it up.
What is the best stuff to use to fill it? Probably a silly question..
Cheers.