Hello,
Total newbie to plastering but I'm going to attempt to practice skimming on a small wall and I noticed that there's a lot of recommendations on here for the MT Permashape.
However, some websites I've looked at are suggesting that there is a permashape plastering trowel and a finishing trowel, but they seem to look identical - are they both one and the same?
I was looking on Screwfix at the 13" (or maybe 14") gold stainless steel permashape finishing trowel to apply the 1st and 2nd coats. Am I along the right lines or do I need to get a different one?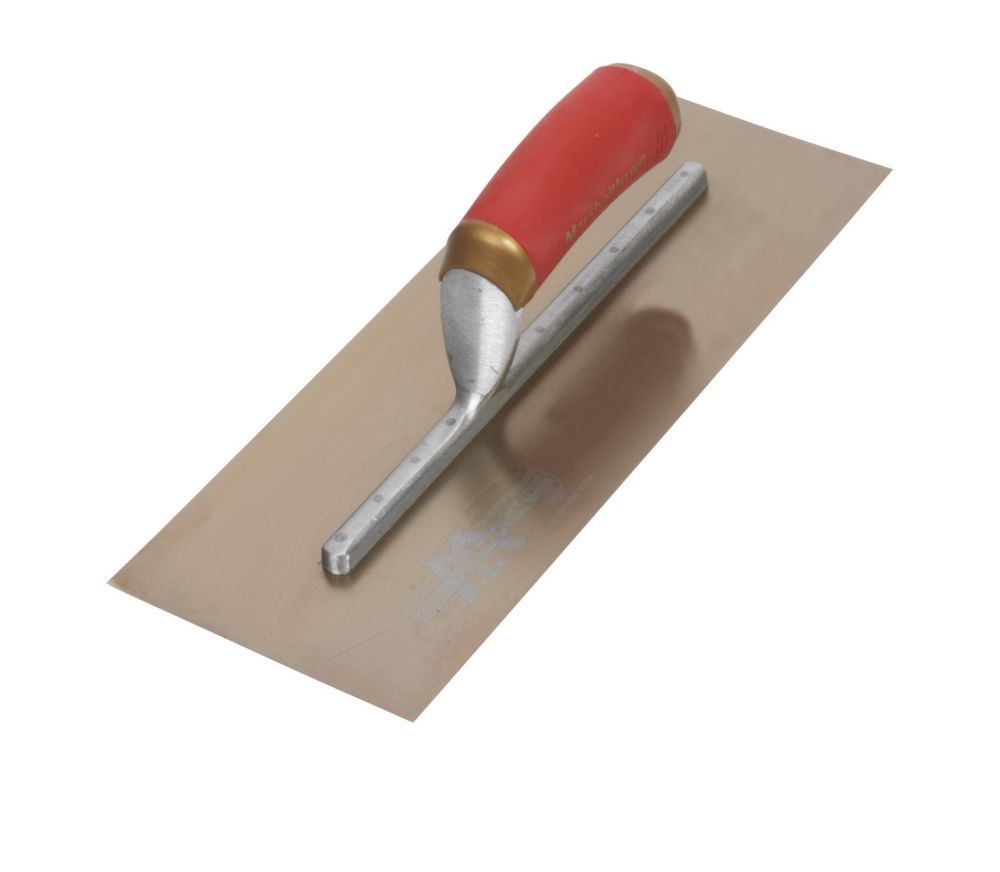 Order online at Screwfix.com. Golden stainless steel worn-in blade. Bevelled work edges prevent surface aggregate popping and eliminates line and ripple marks from the start. Lightweight but strong aluminium alloy Xtralite mounting with Durasoft handle. FREE next day delivery available, free...
Also, I've been given a brand new Nela black premium elite trowel and wondering at what stages can this be used?