Some opinions on this?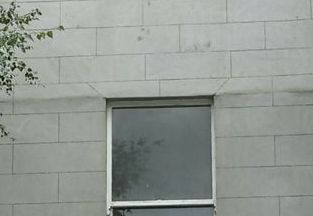 Cement render, Ashlar pattern. The top and the bottom sections were done within a few days and the builder says that the same mix was used. Also says that the colour will balance out when it dries out, but I'm not so sure.
The substrat and base coat was consistent through out.
What has caused the difference in colour?
Will it remedy itself?
What is the best solution?
Opinions appreciated.