Get yourself one of those Chinese render machines that you have to fix to the floor and the ceiling then shovel your mortar into it, then it puts it on the wall for you. Genius.
P.S. Can't be used outside as there aren't ceilings outside.
P.P.S. The neighbours might not like it as it sounds like an a car crushing machine when it's running.
Bargain.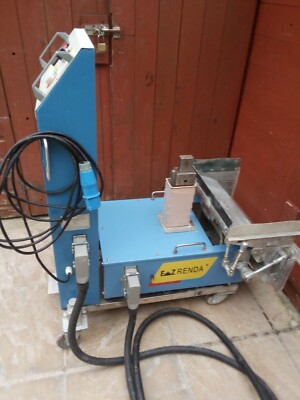 Condition is "Used". EZ-MINI-500 Automatic Rendering Machine finds its own vertical position and starts rendering at one touch of a button.