Just a couple of my recent first attempts at travertino romano,i really enjoyed this applications and look forward to doing more.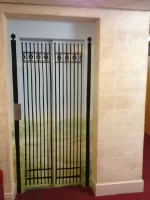 This was a lift area in a nursing home,i did this job on a free labour basis to gain a little experiance,This area was to be the indoor market square area so i thought the stone effect would be perfect.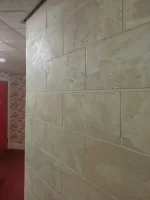 In total about 10m2 so perfect amount to have a practice.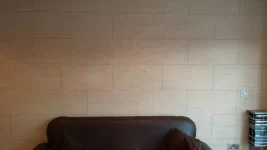 This was my second effort on a feature wall in my back room,using the beige travertino design.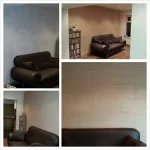 Hoping to get abit more work with this finish now i have taken the first steps to gaing some confidence with the product:RpS_unsure: